Welche Auswirkung haben die uns mittlerweile überall umgebenden, datensammelnden und persönlichkeitsanalysierenden Algorithmen auf unser Verhalten? Wir sprechen u.a. mit dem Künstler und Medienforscher Konrad Becker über das Menschenbild im digitalen Zeitalter.
Zum nachhoeren:
When: 28 February 2011 7:30pm
Where: Haus der Musik
Seilerstätte 30
A-1010 Vienna
more...
Termin: 4. November 2010, 18.00 - 20.00
Ort: Atelierhaus der Akademie der bildenden Künste Wien
Lehárgasse 8
1060 Wien, 1. Stock
Details: http://www.akbild.ac.at/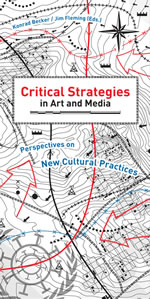 Perspectives on New Cultural Practices
Konrad Becker, Jim Fleming (eds.)
Autonomedia NY 2010, ISBN 978-1-57027-214-1, Paperback 182 pages
http://www.autonomedia.org/node/106
With:
Ted Byfield/Nettime, Steve Kurtz/ Critical Art Ensemble, Amanda McDonald Crowley/Eyebeam, Claire Pentecost/Continental Drift, Peter Lamborn Wilson/Temporary Autonomous Zone

and

Franco (Bifo) Berardi, Rekombinant.org
Marco Deseriis, New York University
Rene Gabri, 16 Beaver
Brian Holmes, Continental Drift
Ayreen Anastas, 16 Beaver
Judith Malina, Living Theater
McKenzie Wark, New School, NY
Felix Stalder, World-Information Institute
Beka Economopoulos, Not An Alternative
Gabriella Coleman, New York University
Andy Bichlbaum, The Yes Men
more...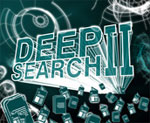 When: May 28, 2010
Where: Hotel Imperial Riding School, Ungargasse 60, 1030 Vienna
Language: English
Admission is free! Registration at venue.
---
«
Newer Articles
|
Older Articles
»